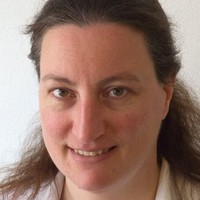 Dr. Mia Pras-Raves
Former group member
Mia Pras-Raves was former Senior Support scientist (2012-2022) in the field of lipidomics/metabolomics. She is currently working at Utrecht University Medical Center as a senior bioinformatician.
I have worked in the field of metabolomics since 2011, specializing in the analysis of lipidomics data, for which I have created a pipeline in R/shiny. I am part of the Core Facility Metabolomics and the department of Genetic Metabolic Diseases of the Amsterdam UMC.
Before this, I worked as a senior scientist at Solvay Pharmaceuticals (currently Abbot Health Care) in Weesp, the Netherlands, in Molecular Modelling and in pre-clinical biostatistics. I studied Chemistry at Utrecht University and I did my PhD in protein crystallography at the Weizmann Institute of Science in Rehovot, Israel. I also studied Biostatistics for the Life Sciences at the University of Leiden.
Area of Expertise : Metabolomics, lipidomics