Bioinformatics I and II (Computational Sciences; Elective Course)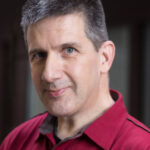 ++31 (0)6-41768067

AMC | Room J1B-208
Bioinformatics I and II (Computational Sciences; Elective Course)
Coordinator: prof. dr. Antoine van Kampen
Teachers: prof. dr. Antoine van Kampen and dr. ir. Perry Moerland
Program: Master Computational Sciences (UvA)
Study load: 6 EC
Bioinformatics I: Semester 1 (period 1, September/October; 6 weeks)
Bioinformatics II: Semester 2 (period 2, April/May; 6 weeks)
Description
In Bioinformatics I or II we define individual projects for the students to work on the bionformatics analysis of OMICS data, or the computational modelling of a biological system. The bioinformatics group will be assigned a project by Perry Moerland. The computational modelling group will be assigned a project by Antoine van Kampen.
For this course we do not make a pre-defined schedule. Instead, a schedule for the progress meetings (see below) and deadlines will be defined during the kick-off meeting based on the schedules of the students. However, the assigned projects need to be finished within 6 weeks and, therefore, we will define a strict end point.
Schedule
Week 1.
Kick-off meeting / introduction to course/topic.
Brief literature review about the topic. You will retrieve (at least) two additional papers about the topic on which you will base your literature review.
Week 2.
Progress meeting 1. Powerpoint presentation about the topic/literature (15 minutes)
Start of practical work
Week 3-6.
Practical work. Based on your assignment/topic, you will work on the statistical analysis of omics data, or the modelling of a biological system with differential equations.
Two progress meetings to discuss the status of the project and results. During the progress meeting the student provides a powerpoint presentation (15 minutes).
Week 6
Final presentation of the practical work (20 minutes). During the final presentations the students from both groups will be present.
Report (10 pages including figures/tables but excluding references) describing the topic, literature review and results from the practical work.
Resources for the computational modelling group
(Antoine van Kampen)
The videos below are based on Chapter 8 from
Alberts B., Johnson A., Lewis J., Raff M., Roberts K., Walter P. (2014) Molecular biology of the cell. Sixth edition. Garland Science, NY.
Example of lecture about systems modelling (in Dutch)
Resources for the Bioinformatics group
(Perry Moerland)